Boulder Samba School Classes
The Boulder Samba School offers an expanding number of opportunities to learn about Brazilian music and dance.
Introduction to Brazilian Percussion class series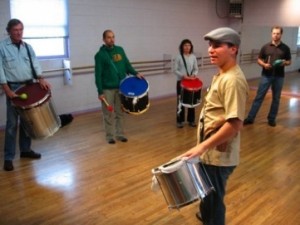 The next Intro to Brazilian Percussion Class series will be held in the winter of 2018:
February 11th, 18th, 25th, and March 4th,
Sundays, 6:30 – 8pm.
And the Intermediate Brazilian Percussion class:
October 15th – December 3rd, 2017
Sundays, 6:30-8pm.
Contact bouldersambaschool@gmail.com to reserve a spot in the classes.
The BSS regularly offers classes that introduce participants to the instruments, techniques, and rhythms of Brazilian samba music, focusing on the material used in Bateria Alegria. The next class will be taught by Carl Dixon, musical director of the Boulder Samba School.
The series will accommodate people of all skill levels and experience. After completing this series, qualified participants may be invited to join Bateria Alegria.
The cost for the series of four classes is $60 and is due at the first class. The classes will be held at the Intercambio office building in central Boulder (4735 Walnut St.). All instruments, including caixa (snare), surdo (bass drum), agogô, chocalho, repenique, and tamborim will be provided.
Additional Opportunities
Other options from Boulder Samba School's extended family to learn Brazilian music and dance in the Boulder area.
Brazilian Pagode music classes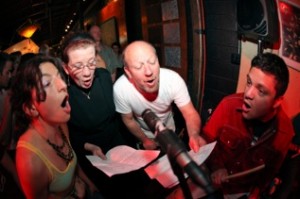 Weekly Brazilian Samba/Pagode Workshops
Learn the fundamentals and rhythms of traditional Brazilian Samba in a group setting!  All skill levels are welcome. Contact Francisco Marques (303-579-9346) for more information and to register. "Nao Deixa o Samba Morrer!"
Pandeiro Class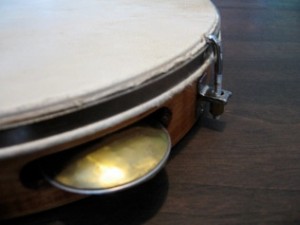 With Carl Dixon, Music Director of the Boulder Samba School and percussionist of Ginga
Please contact Carl to receive information when a group pandeiro class is scheduled.
This class will introduce the basic techniques and rhythms of the Pandeiro. Each class will include working on fundamental tones and techniques, learning new rhythms (samba, pagode, partido alto, baiao, maracatu, funk, etc.), and playing together as an ensemble. The class will be cumulative, but there will be ample review during each class. Participants should have their own pandeiro for class and to practice between classes.
Samba Dance Classes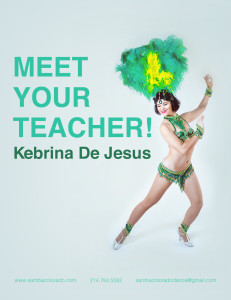 Visit SambaColorado.com for info on samba dance classes and private lessons with Kebrina Josefina De Jesus.
Wednesdays, 7-8:30pm A Place to B Studio 1750 30th Street, Boulder
Sundays, 10-11am Block 1750, 1750 30th Street, Boulder
Tuesdays, 8:15-9:30pm Canto Do Galo Capoeira 910 Santa Fe Drive, Denver
To sign up for more information on samba classes, workshops or private lessons, or joining the dance company, email sambacoloradodance@gmail.com
Private Lessons
BSS instructors are available for individual instruction in:
Percussion (including instruments of the bateria, pandeiro, drum set, hand drums, etc.)
Guitar (6- and 7-string)
Cavaquinho
Woodwinds
Singing
Dance
Please contact to inquire.