7-string guitar virtuoso Yamandu Costa returns to CO to perform Oct 21
Colorado Brazil Fest, in collaboration with the Boulder Guitar Society and Dan & Diane's Concerts, is thrilled to bring back Brazilian 7-string guitar virtuoso Yamandu Costa to Colorado for only one night at the Broomfield Auditorium.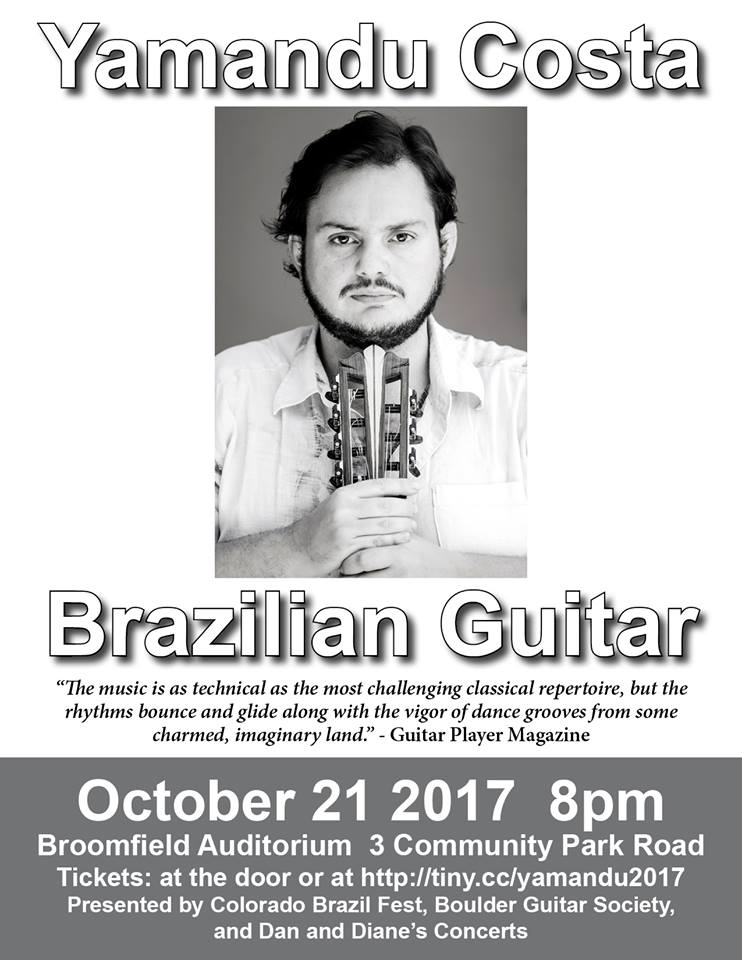 Buy your tickets now! Follow Colorado Brazil Fest on Facebook and sign up for the CBF email list for more updates.
Boulder Samba School and Bateria Alegria
The Boulder Samba School is a non-profit organization that promotes the rich heritage of Brazilian music, dance, and culture in Boulder, Colorado. Founded in 2009, it is the only organization of its kind in the state. The school offers Brazilian music classes, workshops, and performances.
Bateria Alegria is the primary performing ensemble of the Boulder Samba School.  The 20-30 member ensemble plays percussion-based styles of music from the samba schools and blocos of Rio de Janeiro and Salvador, Brazil.